Now I have settled the matter, and started building a new engine for the car. I have long wanted a lighter engine and as a Hemi is heavy as aluminum is the solution to the problem. Indy blocks were choice and because it does not cost anything extra with larger bore so it become a 572 cui engine. It would be possible to build larger but more expensive and because the car is now weighing 2310p so it should suffice with 572 cui to get decent acceleration. There are 264 @ 050 mech roller and 13.01 Cr. There will be more pictures later.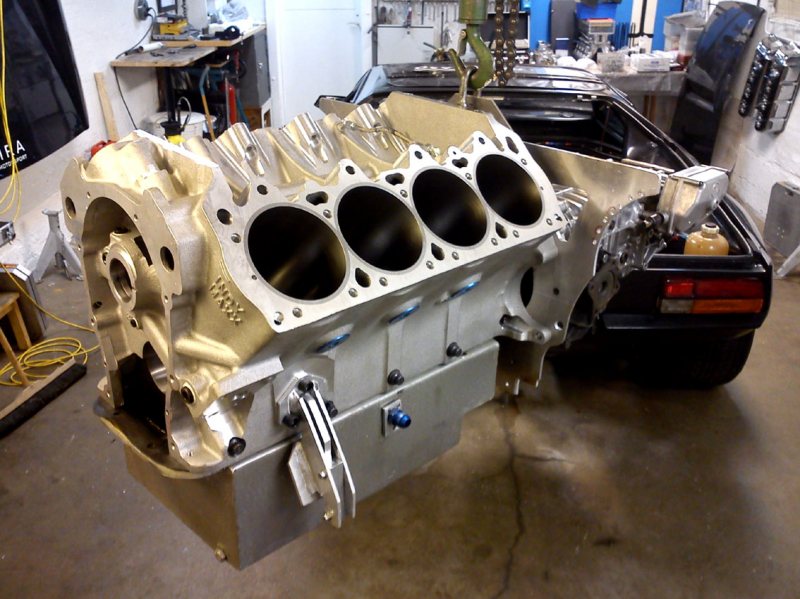 There are a lot modifikations to fit the Hemi in the car, here the front engine mount. We can also see the cutout for the right hand mounted starter motor.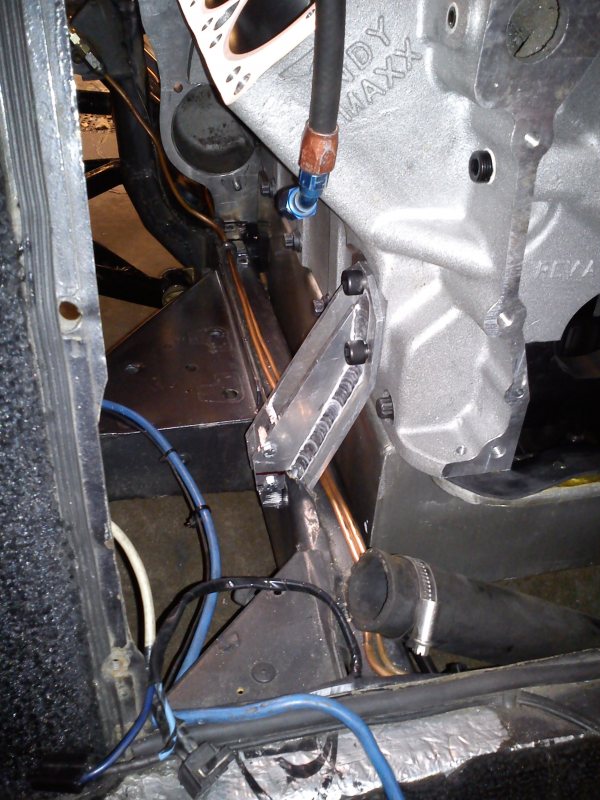 The rear mounting, that also support the chassis.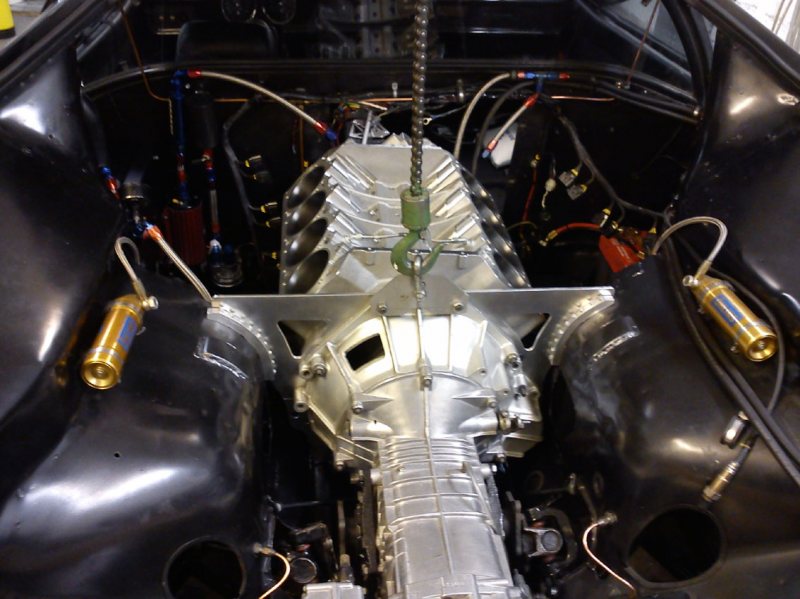 Goran