Just an update...
The reason I've been asking about this is because I've had the fear since day one that this block might be bored over entirely too much. My fears are a reality. The block was bored to 4.040" from a stock 331 bore (3.8125, I think that is). I don't know why someone would do this, but after finding water in the oil, and exhausting all other possibilities of where the leak could be coming from, I tore it down and found all 8 cylinders to be in the water jackets. Just wasn't clear until after running it. What a shame. The engine ran just fine because the cracks were not in the compression area of the cylinders, but obviously, it got hot and was dumping into the pan. What a shame. I put the block in the corner to deal with later in life. Maybe it can be sleaved, who knows. Not going to happen right now though.
Pics for you. These are the two worst cylinders. The others were were not quite as obvious.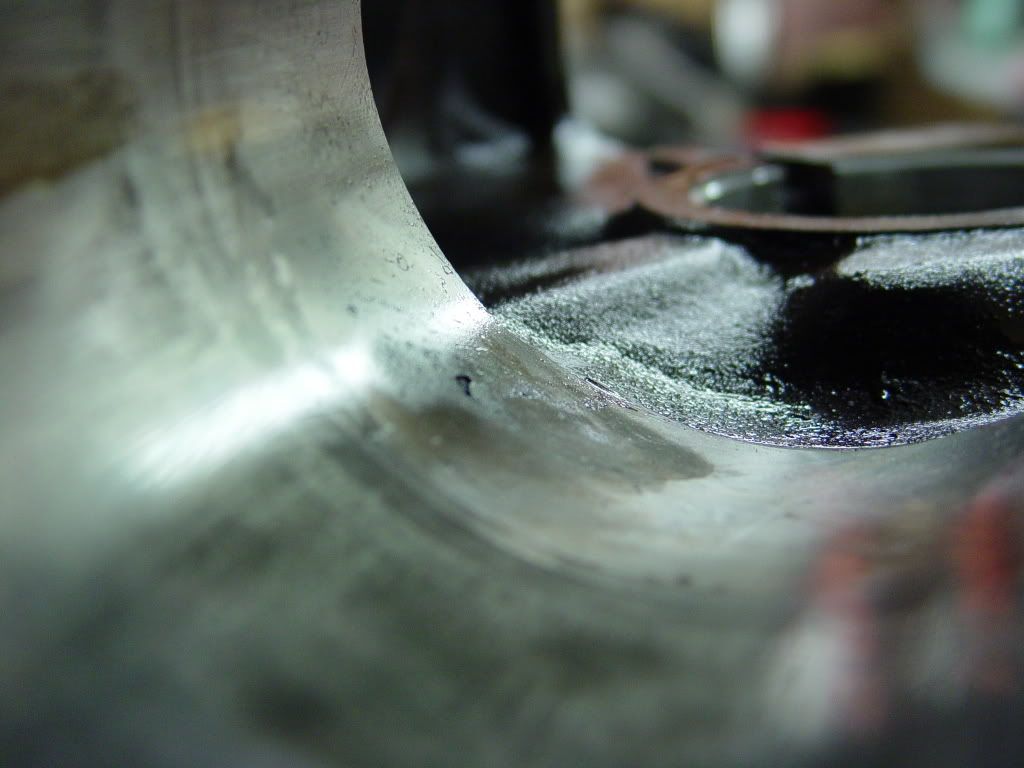 So, I guess that's that... Maybe it will live on another day. On to one of my other blocks in the mean time...