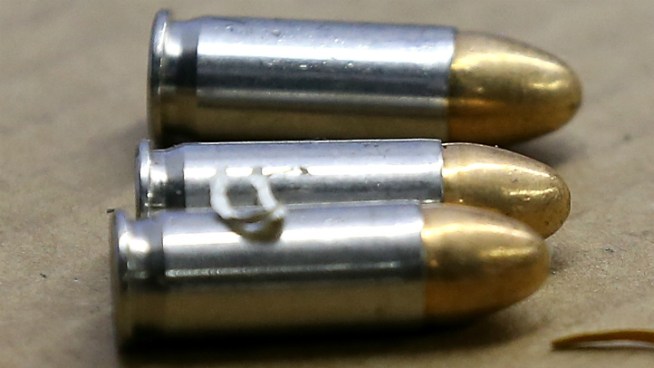 Shootings Prompt New Gun Bill
http://www.nbcbayarea.com/news/local/Sh ... 68592.html
The massacre in Newton, Conn., and other mass shootings have prompted for a call to curb gun violence.

California assembly member Nancy Skinner answered that call with a proposal to restrict ammunition sales in the state.

"2,800 people in California were killed last year by gunfire," Skinner said. "It is easier to buy bullets than cough medicine or alcohol. It should not be that easy. We need to have much more scrutiny when it comes to the purchase of guns."

Monday she unveiled Assembly Bill 48. It would require bullet buyers to show identification. It would also require ammunition dealers to be licensed and report all sales to the department of justice.

Emmeryville police chief Ken James supports the tighter restrictions.

"Right now you can buy bullets in any store and the sale is not recorded", James said. "Gun violence will continue unless we control the sale of bullets."

Oakland mayor Jean Quan also said she supports the bill and that Oakland has seen too much gun violence and the changes may help.

The so-called "bullet bill" would also ban kits to convert ammunition clips into high-capacity magazines. At the same time, this debate goes on some are questioning why a new gun shop is now open for business In Los Gatos.

Templar Sports on University Avenue opened Dec. 29 and employees say business has been steady. Templar Sports did not respond to our request for an interview.
Controlling the sale of bullets will stop gun violence? Really?
Because the controlled sale of alcohol has stopped DWI deaths?
Oh, Nancy Skinner, how do you convert an ammunition clip into a high capacity magazine???
I believe you already have to be 18 or 21 to buy ammo in California, and probably most other places, which makes it no different than alcohol. This bill sounds more like an attempt to create an ammo registration, which more or less equates to a gun registration. Hopefully the good folks of California see through the fog on this one.