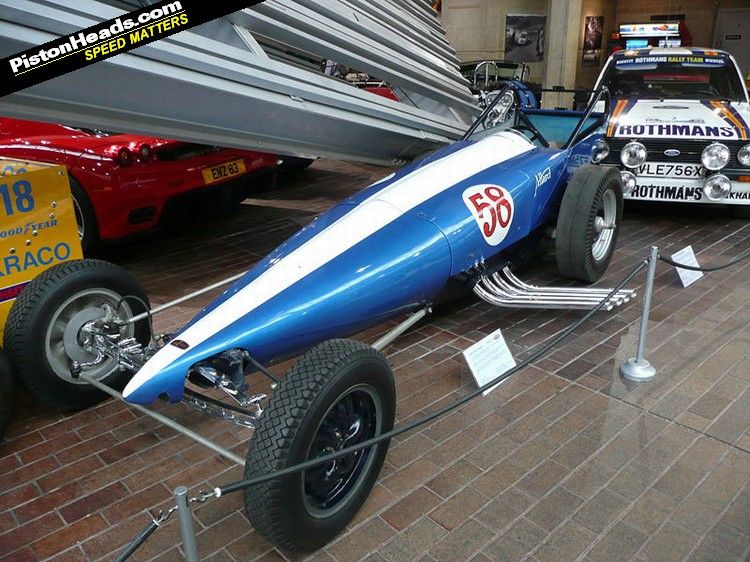 UK'S FIRST DRAGSTER TO ROAR AGAIN
1961 Allard Chrysler undergoes restoration to running order
http://www.pistonheads.com/news/default ... ryId=21630
The first dragster ever built in the UK is undergoing restoration.

The Allard dragster was the brainchild of South London car-maker Sydney Allard, who had made his name building sports cars powered by American Ford and Cadillac V8 engines during the 1950s. By the early '60s drag racing had a massive following in the USA and it was inevitable the sport would cross the pond.

Allard recognized this and started planning a car that first ran in 1961. He used a Chrysler Hemi V8 fitted with a GMC supercharger, clothed in a lightweight, streamlined body.

The car, which is held in the collection of the National Motor Museum in Beaulieu, Hampshire, is in good cosmetic condition but is being restored to running order thanks to the efforts of the Allard Chrysler Action Group. Currently the engine is out of the car, as it has been shipped to the US for a nut and bolt rebuild.