Hello.
I just took my Hemi apart and trying to decide what cam to use in it...
It came with a 312 deg "Cam Dynamics" cam, CHR 312 s, but I want a more "streetable" car...
I put a original -70 & -71 cam in it and let it run for 20 min, but I think it have to much comp for that cam. It was hard to crank and didn't want to stop when shut down...
Now I have looked at the pistons but I can't id them...
They go 20.7mm above deck and the only marking I can find (without taking them out) is C & A (Child & Albert?)...
No number or anything...
They look like this: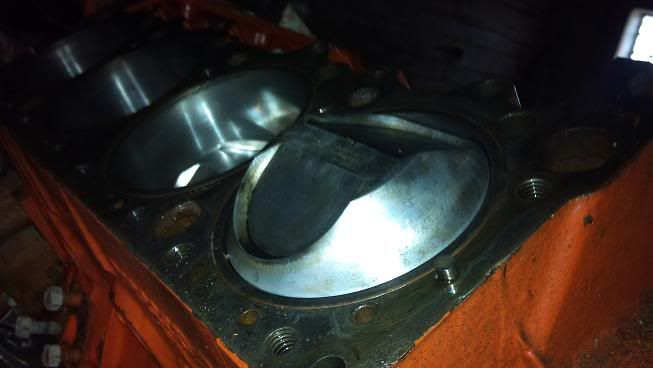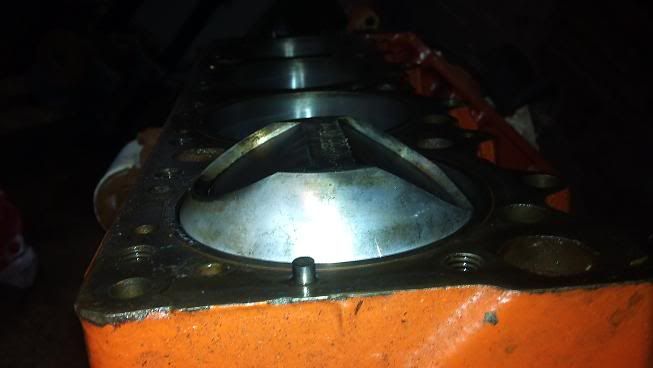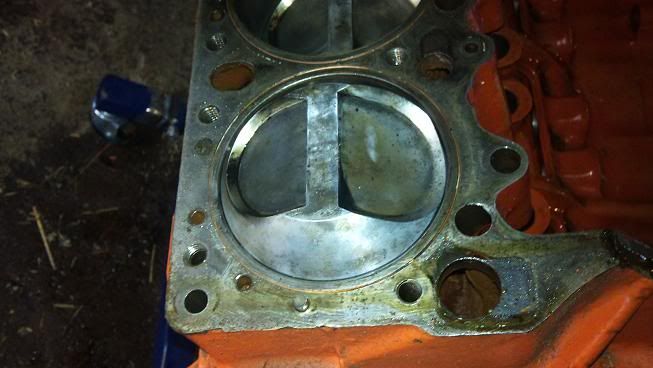 The questions are:
*What are my cr? (Piston id)
*What kind of cam is to use? Is there a nice, streetable cam that go well with these piston, or
*Do I have to change pistons to have a streetable car?
*How "hot" is the 312? Is THAT streetable...?