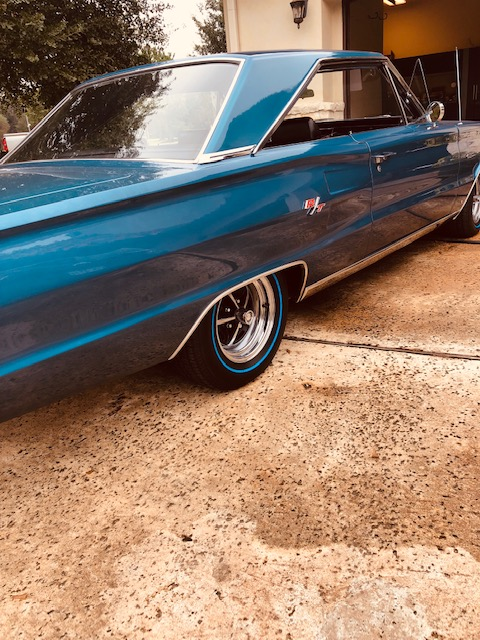 1967 Dodge Coronet R/T
http://www.thehemi.com/registry/entry.php?id=269
Original B5 blue paint and black interior, console, 4-speed car build date October 6, 1966. It was shipped from the St. Louis plant to California where it spent most of its pampered life.

It's a matching # survival car. The car has never been apart or the engine has never been out of the car. It's never been raced, wrecked or rusted.

When not in use it is returned to climate control storage where I will continue that care. The end result it's stunning; the car looks as new.
Check it out, and many more of our HEMI registry entries!